Acceleration Academies' 5000th Graduation Candidate: 'It Feels Great!'
November 3, 2023 | Jeffrey Good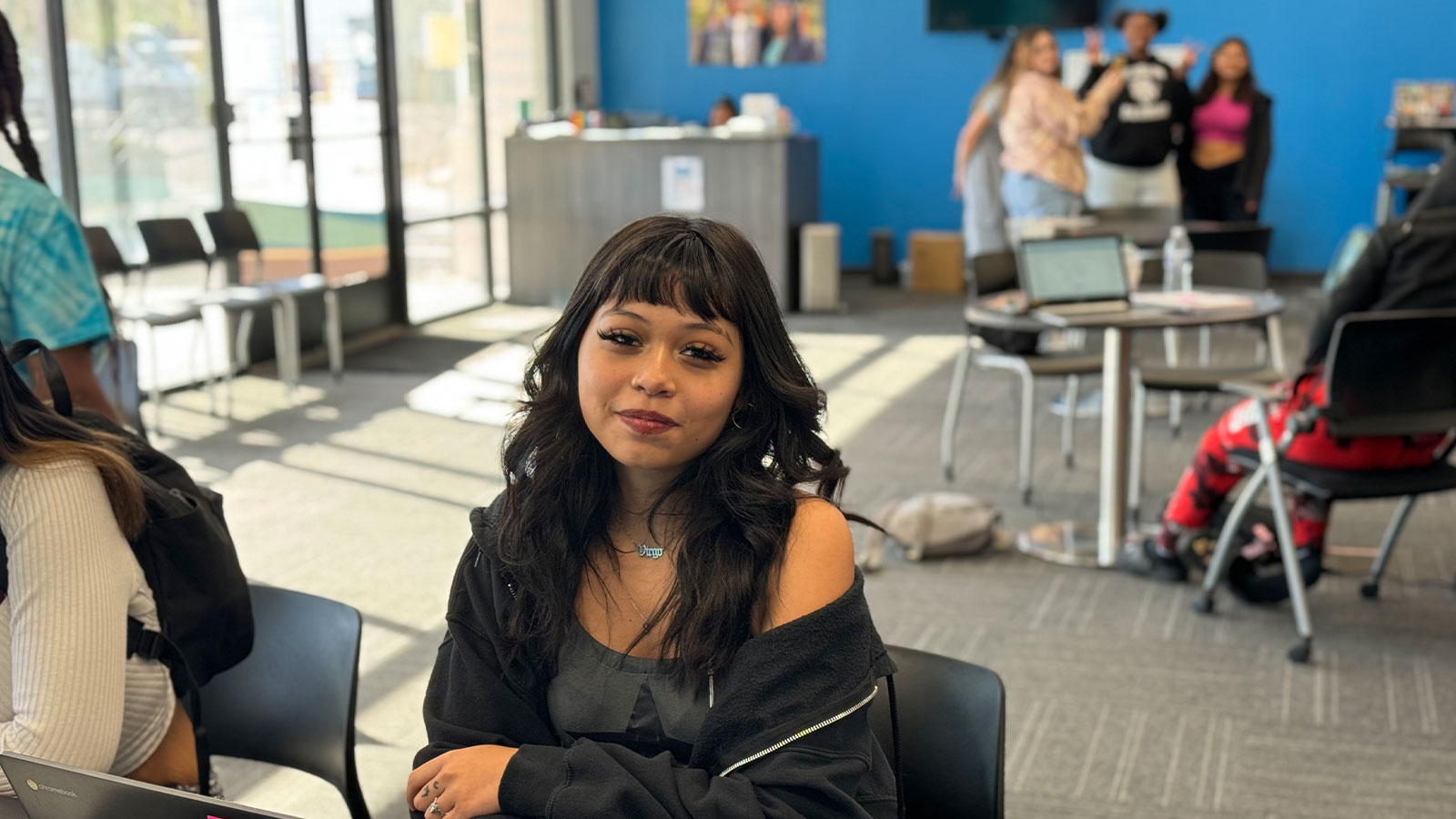 When Reannah Bautista became Acceleration Academies' 5000th graduation candidate this week, she didn't just create a milestone for the nationwide network of personalized high school programs.
She also laid the foundation for a milestone of her own — the diploma that just months ago seemed far from reach.
"Traditional high school just wasn't working for me anymore," says Reannah, 17. "I needed something that was more flexible. I'm excited to be here."
Reannah enrolled at Clark County Acceleration Academies (CCAA) in Las Vegas, which currently serves nearly 1,700 high schoolers. She's excited to join a program that will allow her to study both on campus and at home, to take advantage of a flexible schedule, and to receive as much individualized support as she needs.
She's always been a strong learner but family struggles and mental health challenges caused her to lose ground at her former, traditional school. Just as senior year was beginning, she lost heart and dropped out.
"I couldn't bring myself to come to school every day for six hours and sit inside of a classroom," she says. "I just couldn't be present for class in the way I wanted to be."
Like most traditional high schools, Reannah's old school featured crowded hallways and packed classrooms. As she was grappling with other personal, non-academic issues, it all became too much. "I just always felt exhausted being there."
But the consequences of dropping out also weighed on her. Reannah is determined to go to college or trade school, and she knows earning a diploma is the first step toward fulfilling those hopes.
"I want to have a career that I'm passionate about so that work isn't just work for me," says Reannah, who wants to explore astronomy, psychology and forensic science in college, or to go to trade school and study cosmetology. "Knowing that I'll be able to help people feel better about themselves is what drives me."
Acceleration Academies opened its first campus a decade ago and has grown to a nationwide network offering a flexible, personalized option to young learners in Florida, South Carolina, Georgia, Texas, Kansas, Nevada and Washington State — with more academies scheduled to open soon.
Acceleration Academies cater to students who are eager to re-engage in their high school studies after finding that traditional schools were not a good fit, who need flexible schedules to make room for work and family obligations, or who want to accelerate their education to move more quickly to college, career or military service.
Arriving at the CCAA East campus for orientation, Reannah was struck by how different the campus feels from a traditional school. With a wide open learning space, comfortable seating and abundant natural light, it feels more like a coffee shop or college student union than a standard school.
Reannah appreciates that she can study from the comfort of her home as well as on campus. And with CCAA's flexible schedule, she will be able to balance her studies and a full-time job — a critical element given that she recently moved out to live on her own.
She's ready to get down to work. "Being able to do it at my own pace takes a lot off my shoulders and allows me to attend to other areas of my life."
And how does it feel to be Acceleration Academies' 5000th graduation candidate? Reannah looks around, taking in the sight of her classmates joining her to build their brighter futures.
"It feels great!"