At WAA, Young Learner Trades Mean Streets for School Success
November 22, 2022 | Jeffrey Good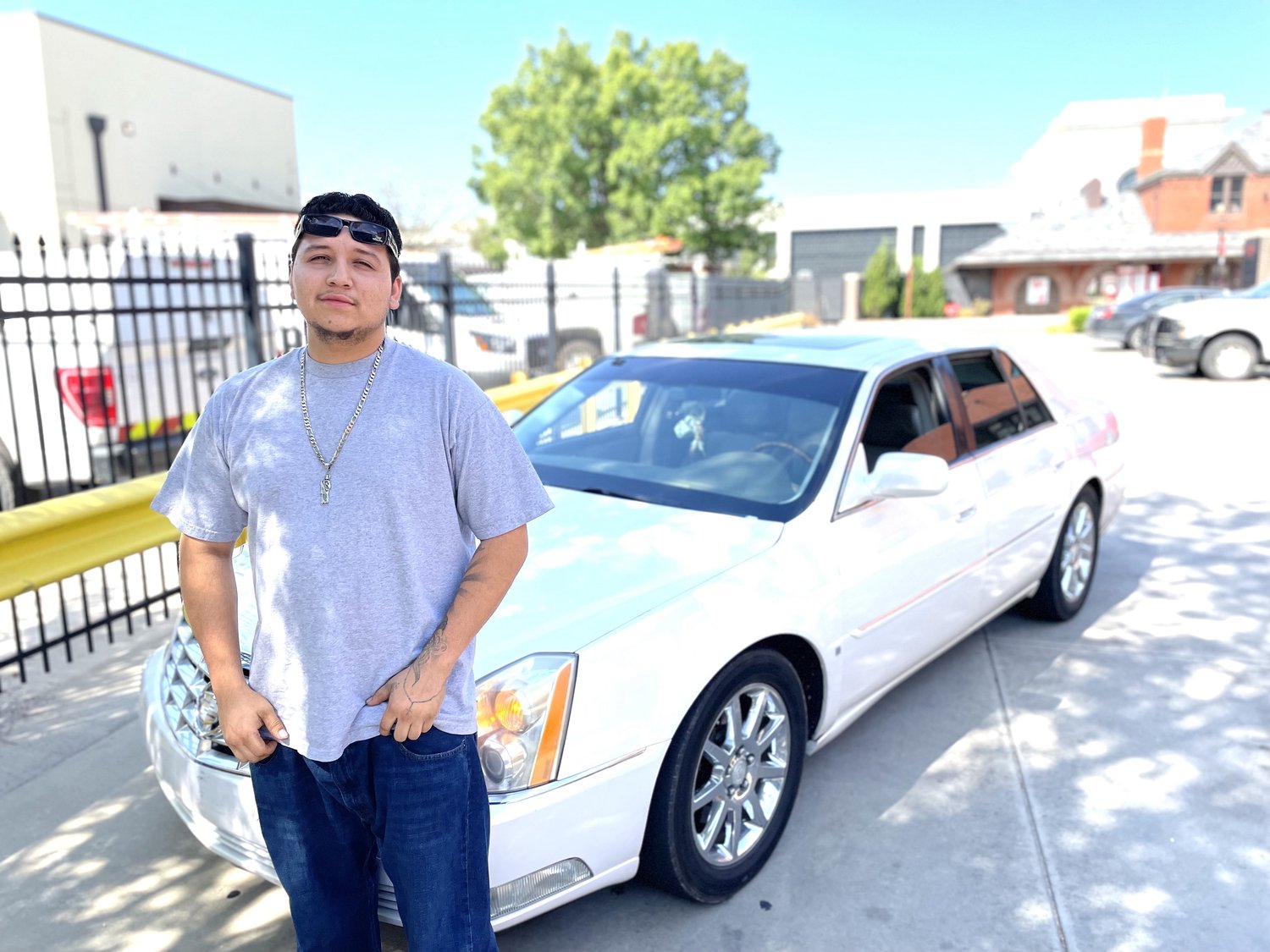 Justin Galvan grew up rough, in a neighborhood riddled with drugs and crime and a family that had seen more than its share of trouble. When he was in middle school, he and some friends were out at 3 a.m. on Thanksgiving morning.
They got jumped and, in a heartbeat, one of his friends was shot dead. Says Justin, "He was my best friend, like a brother."
"It was a reality check," Justin says. "We were too young and living way too fast."
Moving into high school, Justin envisioned something better for himself. Working in his family's body shop, he became a pro at repairing vehicles and using a welding torch to reshape vehicle bodies. He dreams of getting his diploma and studying welding in trade school.
But that dream almost had to be deferred, Justin says, when he fell further and further behind at his traditional high school. He acknowledges that his own lack of effort was a key factor, but says that big classes and crowded hallways also left him feeling adrift. Entering the final stretch of his senior year, he realized he was far short of the credits he needed to graduate.
Then he heard about Wichita Acceleration Academies, which works in partnership with the public school district to offer a flexible, personalized path to graduation for high schoolers who haven't found success in traditional settings.
His new school couldn't have been more different, and Justin found his stride. Like many graduation candidates at Acceleration Academies, he appreciates that he can continue working his job while also making steady progress toward his diploma.
"When I come in here, I don't feel like it's a playground. It's definitely a workspace," he says. "I come in and I'm ready to work."
When he needs help, all he has to do is look up. Graduation candidate advocate Rochelle Strack helped him get off to a strong start with his first class, English. "She sat with me through my whole English class. That was a good thing because I hated English and wanted to quit."
Also helpful is math and science coach Troy Criss. "He breaks it down every step of the way, helps you understand it whenever you can't."
Justin wants to chart a positive path not only for himself but for his younger siblings, he says. "I know I've got 8 brothers and sisters who need somebody to look up to."
He's a Mexican-American who's faced racism and stereotyping about "gang-banging Mexicans," he says. He drives a low-riding car with shiny wheels, and lots of chrome — but he counts that as a point of pride rather than evidence that the stereotypes are true.
"This whole truck, I put every bolt on it," he says. And with the welding skills he hopes to build after graduation, he dreams of getting even more skilled and successful.
Part of that success begins with school, he says — a realization he found at Wichita Acceleration Academies.
"I get to see where this is going to take me rather than being on the street," Justin says. "It's much better to read books than steal books, if you know what I mean."