Bethel Grad Pedro Suazo: 'The Teachers Told Me Not to Give Up'
November 8, 2023 | Jeffrey Good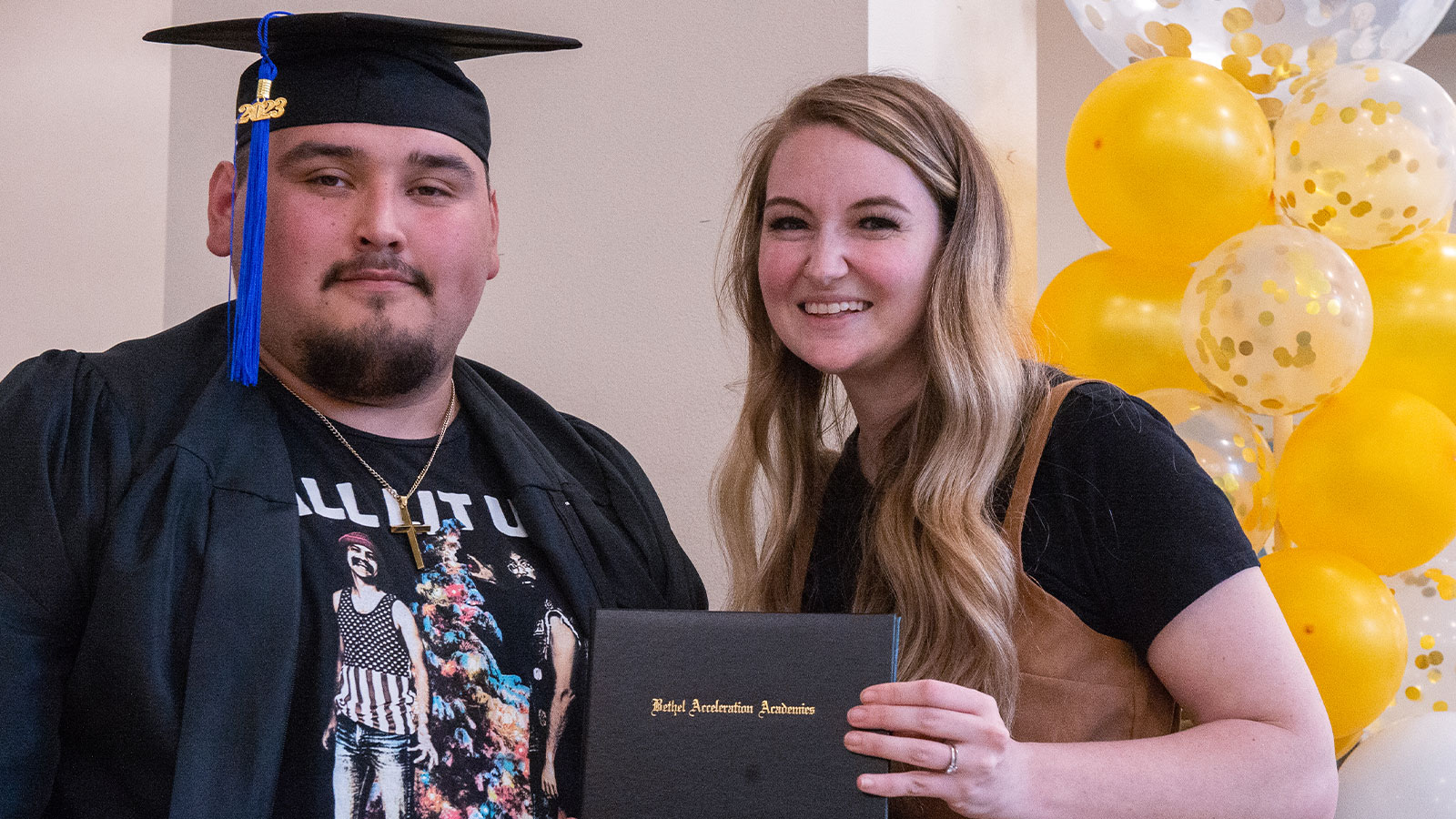 Pedro Suazo is 20. It wasn't so long ago that he thought he'd never walk across the stage to receive his high school diploma. The seemingly mile-high obstacle in his way — geometry.
At his former, traditional high school, Pedro was one of many students struggling to master the mysteries of acute angles, parallelograms and pentagons. He asked questions in class, participated in after-school group study sessions and diligently applied himself to his homework.
Again and again, he tried. Again and again, he came up short. "I felt like I couldn't do it anymore with the math. I thought I was going to fail."
But then he found out about Bethel Acceleration Academies (BAA), which works in partnership with the public school district to offer a flexible, personalized path to graduation for learners like Pedro. At BAA, Pedro was able to work one-on-one with skilled and caring educators and push past barriers to find success. And with the school's flexible schedule, he was able to keep his job at FedEx and come into the academy when he needed tutoring or other support.
BAA Interim Director Kevin Torres and math coach Ben Hanks were especially helpful, Pedro says. "Coach Ben would explain everything little by little and I was able to understand it little by little."
At times, he felt like giving up, but the BAA team was right there. "There was times I really didn't want to do it anymore," he says, "but the teachers told me not to give up and keep trying
Pedro's parents moved their family from Mexico to the United States in hopes of finding more opportunities for themselves and their children. As the oldest brother, Pedro felt a responsibility to earn his diploma not only for his own future, but also to set a positive example.
"I wanted to set the example for them not to give up and to earn their diploma. I wanted to show them that it's possible as long as you try and put your heart into it," he says. "And then you have that your whole life."
Bethel Acceleration Academies accepts students on a rolling basis. For more information, check out the academy web page and fill out an online enrollment form.