CSAA's Bryanna Olalde: 'An Excitement I Haven't Felt in a Long Time'
November 3, 2023 | Jeffrey Good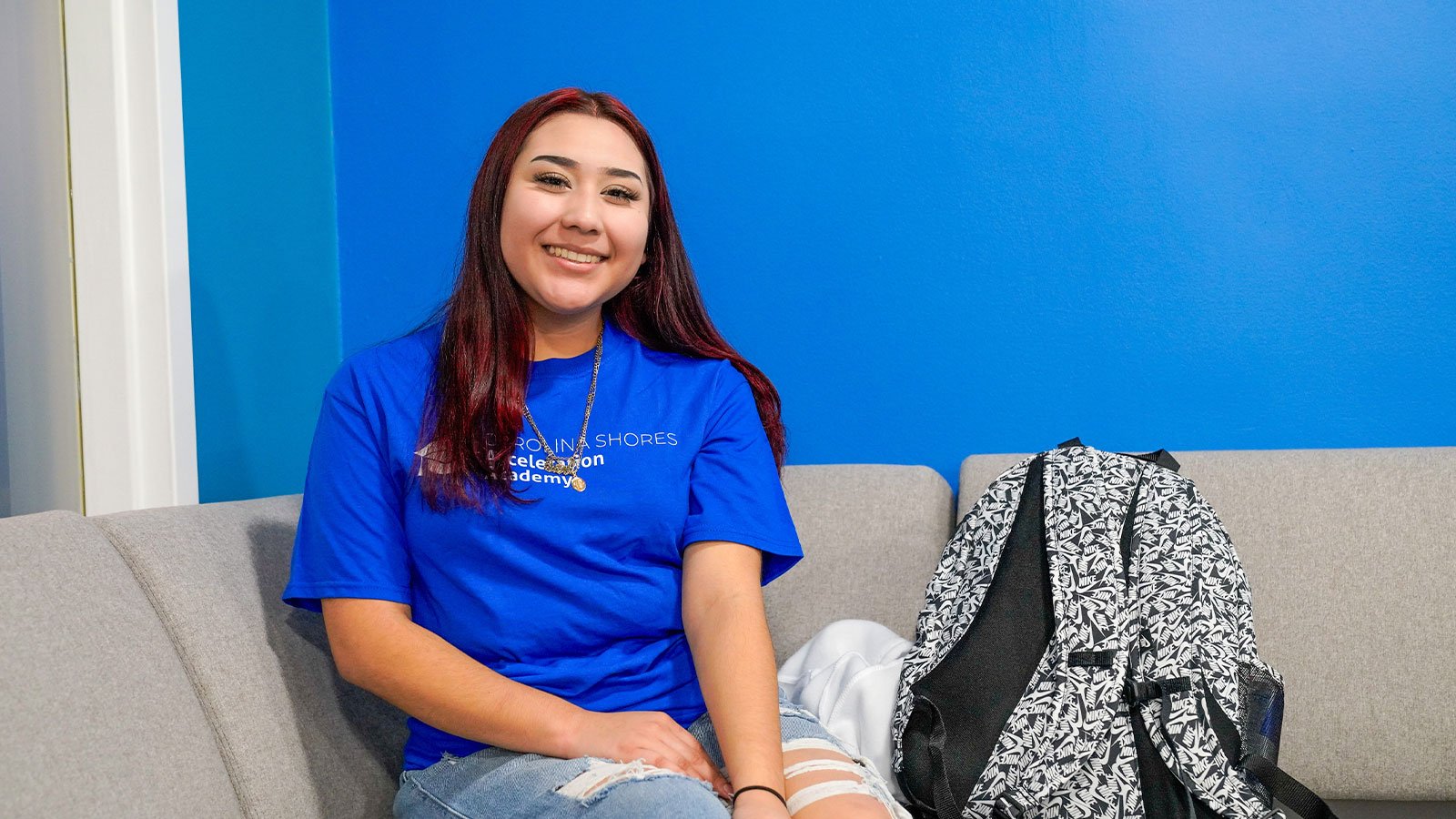 Bryanna Olalde's mom came to South Carolina to give her children a shot at a better life than they might have had in Tijuana, Mexico. The key to that life, she firmly believes, is education.
For most of high school, Bryanna seemed to be on track to fulfill her mother's hopes. She made honor roll, took advanced classes, got active in the International Thespians Society, National Spanish Honors Society, became an ally for a new group supporting LGBTQ students and seemed on track to graduate early and move on to college.
But then, midway through what should have been her final year, mental health struggles set in and she felt adrift. "Then I got a job and that made it even worse. I saw the money coming in and I lost motivation for school. I decided to just work and drop out."
Her mother was disappointed, and she was not alone. Bryanna's older brother, Jesus, had dropped out of school years before and regretted it. He urged his sister not to make the same mistake.
"He knows I'm smart and he didn't want me to throw my future away," she says.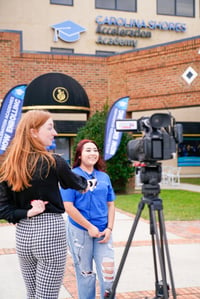 Nor did she. She tried home-schooling, but that didn't work. Then she heard about a new public charter high school that would allow her to pursue a personalized course of study in a quiet, supportive environment — Carolina Shores Acceleration Academy (CSAA).
Driving from her home in Conway to the academy site in Myrtle Beach for orientation, she felt her anxiety grow. But as soon as she walked into the building — with its open learning space, comfortable seating and cafe in the middle, she felt the tension melt away.
"It's homey," she says. "Usually when I walk into a school, I feel so much anxiety. I walked in here and everything was fine. There was nothing to be anxious about."
She was greeted by a teacher from her old school, Becky Tighe, who is social studies content coach at the new academy. And as she got to know Academy Director Deirdra Brasch and her team of educators and mentors, she found nothing but warmth and welcome.
"Everyone here is nice. Everyone is always checking on us," she says. "They want you to ask questions. They want you to feel free to ask anything."
Taking one course at a time, Bryanna and her classmates — who are called "graduation candidates" to remind them of their goals — are able to focus on one course at a time rather than having to juggle multiple subjects. And because she is able to make her own schedule, she's been able to keep her job as a server at a Friendly's restaurant while also pursuing her diploma.
As much as she enjoys making money serving food in a touristy part of South Carolina, she knows that horizon is limited.
"If I don't have an education, then what's that money going to do for me in the future?" she says. "I thought, I really should make a change before it's too late."
Once she earns her diploma, she plans to go on to college, get involved in theater and build a career as an ultrasound technician. She's grateful for the opportunity to re-engage in high school at CSAA.
"It's an excitement that I haven't felt in a long time," she declares. "I'm finally going to get my life together!"

Carolina Shores Acceleration Academy accepts new students on a rolling basis. For more information, check out the academy web page and fill out an online enrollment form.