Gwinnett Academy Celebrates First-Ever Class of Grads
November 2, 2023 | Jeffrey Good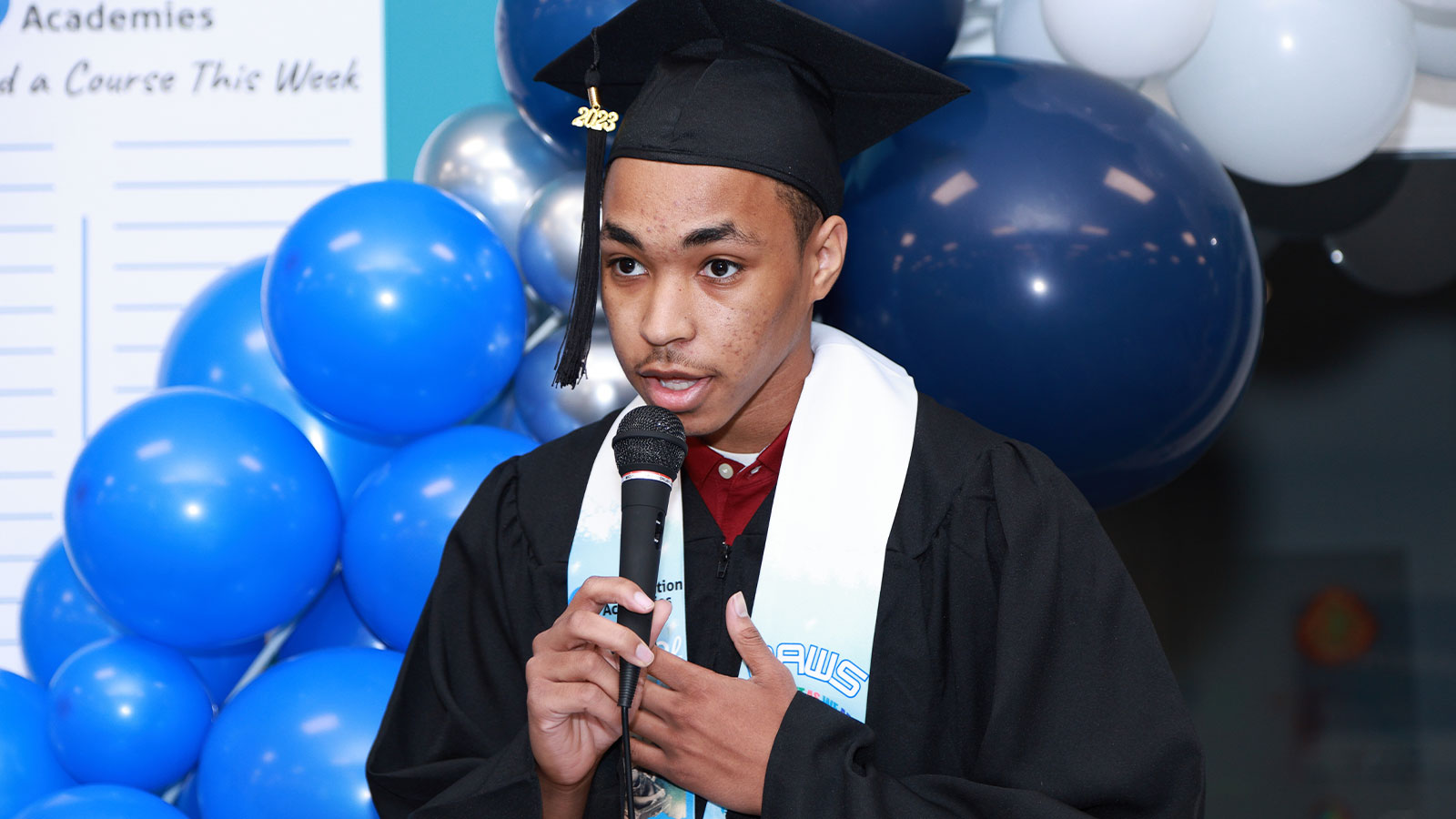 The first-ever class of graduates at Gwinnett County Acceleration Academies (GCAA) celebrated their success in a commencement ceremony featuring inspiring words, joyful shouts and the pride felt by a group of young people who had worked hard to achieve their dream of a diploma.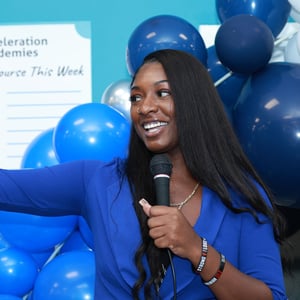 "We are beyond excited to celebrate our first-ever graduating class," said GCAA Director Hashima Carothers. "These young men and women have worked so hard and overcame so many obstacles to reach this moment. To see the smiles on their faces and their families' faces just reiterates that the work we are doing here is not only good work, but the right work.
"This is just one of many milestones that our graduates will experience as they set out into this world as young adults. I know that we cannot change the world but we definitely change their perspective on what the world has to offer and what they can achieve in it."
The grads included Dawson Lewis, who came to GCAA after struggling in traditional schools during and after the Covid pandemic. In a speech delivered to his classmates, coaches and a joyful crowd, he said he needed more personalized support than his former schools could provide.
He thought about settling for his GED or joining the Job Corps. But after his mother told him about GCAA, he decided to give himself one last chance at a full-fledged Georgia diploma.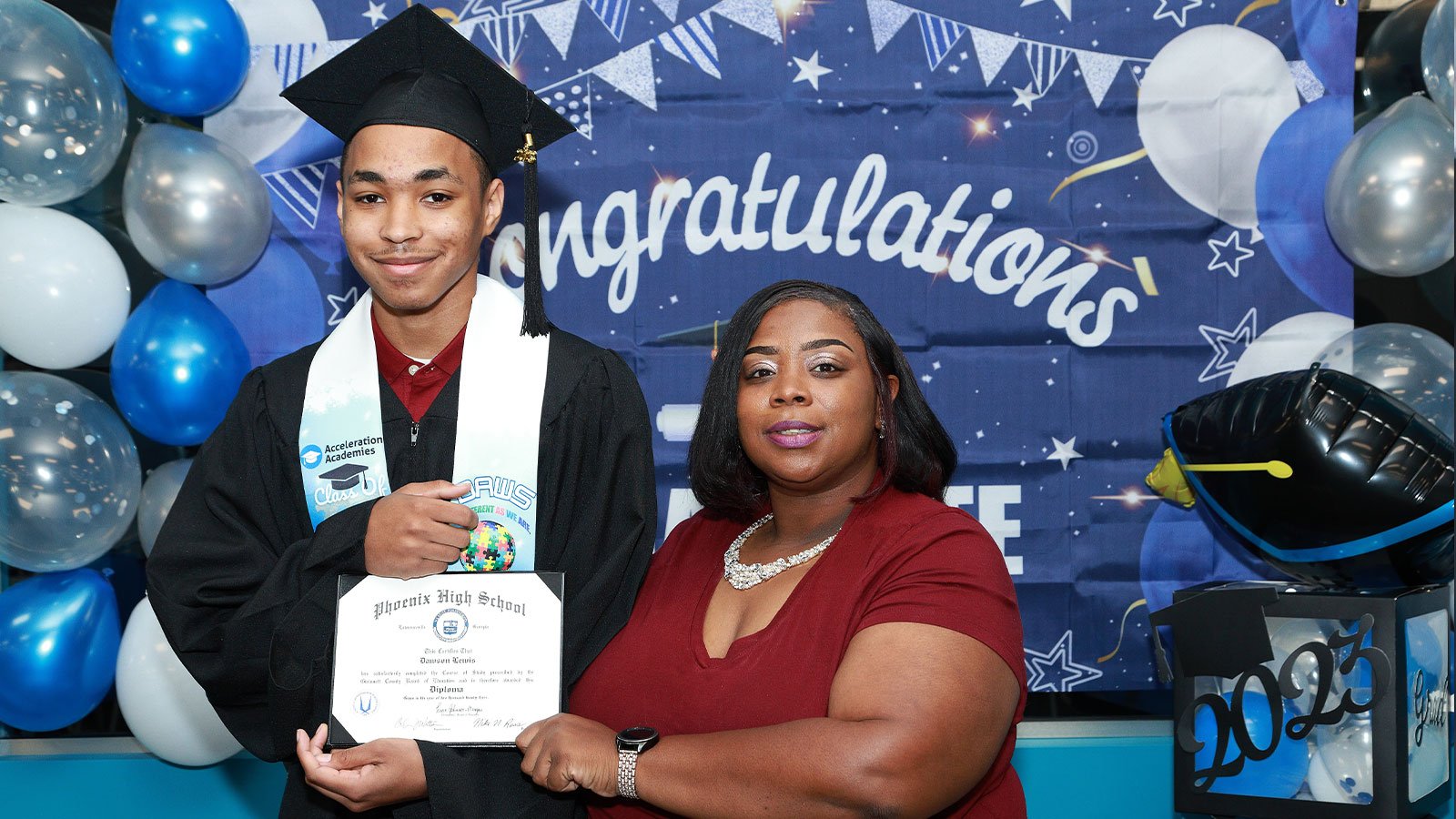 "I came to the orientation and met with the coaches. I really liked what I heard and — most importantly — I felt seen," Dawson said. "Instead of sitting in desks, I was able to grab a comfortable chair to do my work with a flexible schedule that allowed me to work (at my job) and still get my schoolwork done."
"This made me feel responsible. It made me feel like I was accomplishing something," he said. "It also gave me hope for what my future in college would be like."
Another grad, Shamyiah Lewis, said in an interview that she came to GCAA after moving to Georgia from New York City halfway through her senior year. She tried a traditional school but found herself feeling disoriented when joining a group of students who had been together for years, so she decided to drop out.
"I didn't feel welcomed," she said. "I was thinking about just getting my GED, but then I got a call from one of the staff at Acceleration Academies."
Like Dawson, she felt immediately welcomed and supported by the educators at GCAA, including graduation candidate Jamaal Hickman, English coach Morris Bevily and academy Director Hashima Carothers, who helped her balance remote and onsite learning after a car accident left her with few transportation options.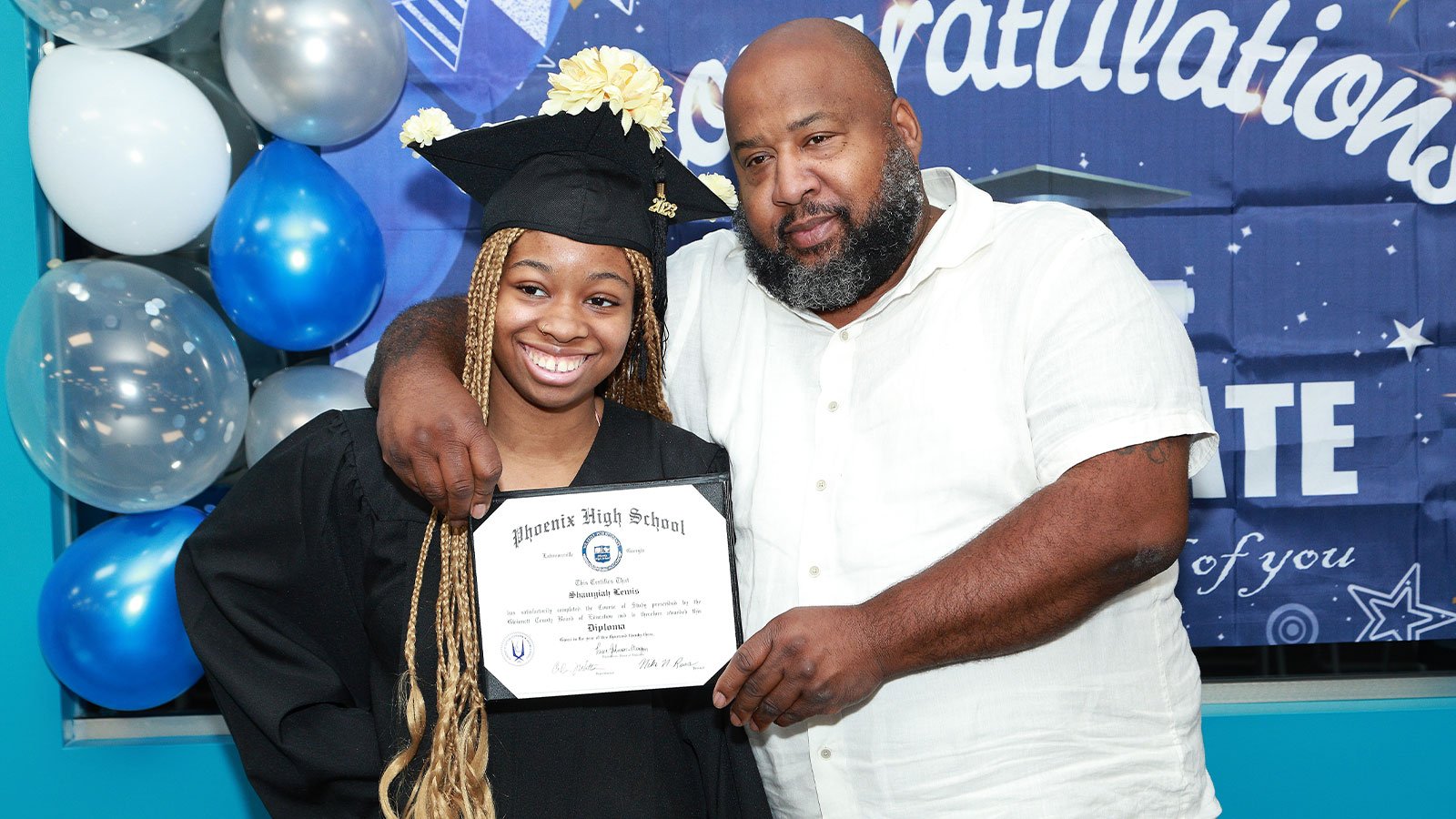 "At first I was a bit nervous," said Shamyiah. "But the teachers, they were really welcoming and they helped out a lot and I was able to get real comfortable."
Shamyiah is planning to study filmmaking in college, while Dawson is training to become an emergency medical technician and firefighter, along with the computer coding business he runs on the side. Before embarking on their futures, they and other grads took the time to thank the educators and family members who had supported them at every step.
"Mom, thank you for being a passenger on this ride with me. I couldn't have made it this far without you," Dawson said, smiling warmly at his mother, Letarchia. He went on to name several other family members, including a special man. "PawPaw, please stand. Thank you for being the first man to hold me, to love me, to encourage me, to teach me. Thank you for being the example of who I want to be."
"What I am today is all because of the wonderful teachers and people I met here," Dawson concluded. "I would like to congratulate all the graduates on finishing their diplomas. It is a great accomplishment and something in which you can take pride. We have demolished the first roadblock in being successful in life."
Gwinnett County Acceleration Academies accepts new students on a rolling basis. For more information, check out the academy web page and fill out an online enrollment form.
Here is a sampling of images from graduation day from photographer Charles Anderson.