5 Reasons to Drop Out of High School and Why You Should Rethink Them
November 13, 2023 | Tracie Hummel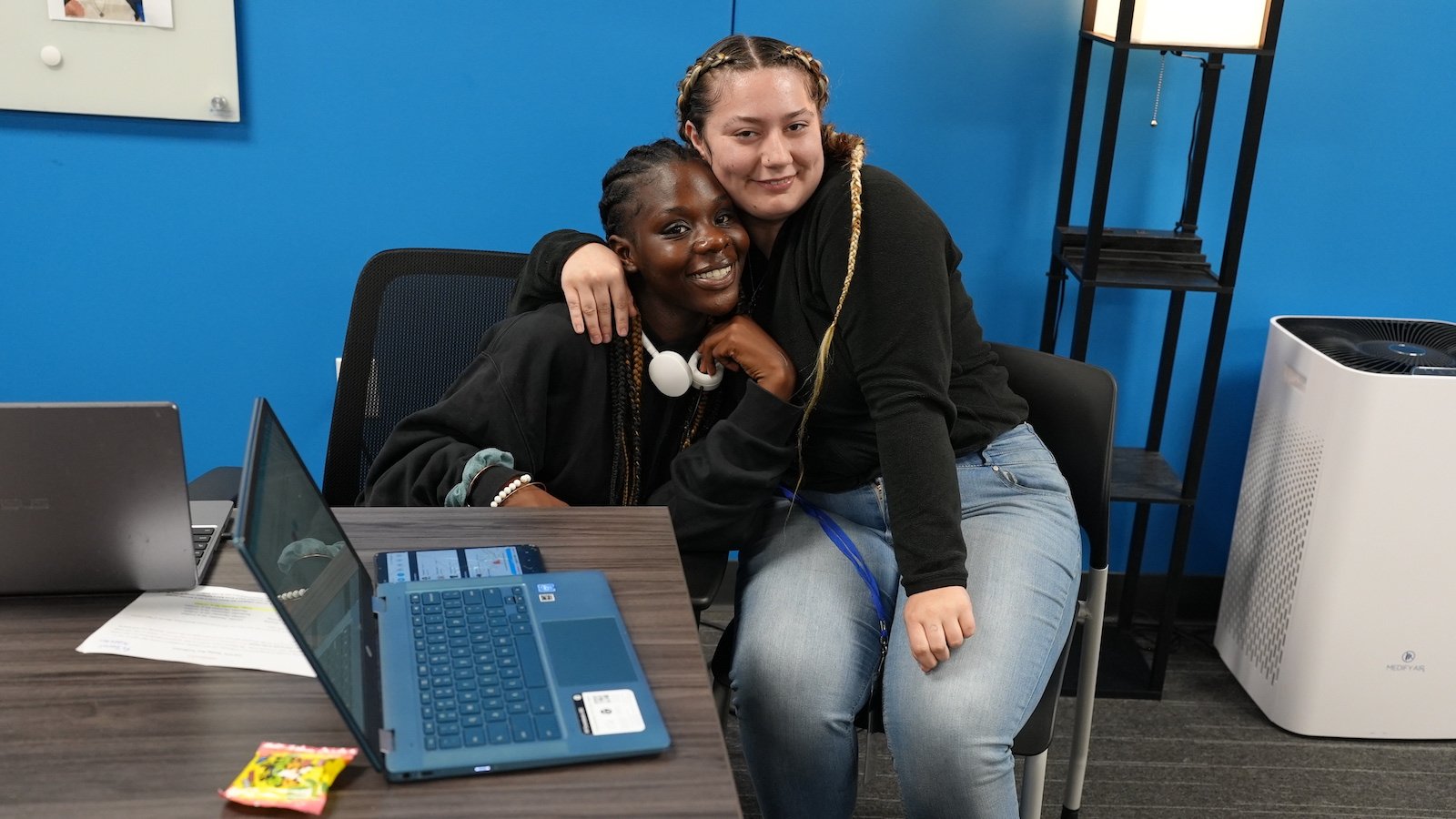 High school sucks.
I hate high school.
I want to drop out of high school.

Should I drop out of high school?
If you feel this way, you're not alone. In fact, 75% of teenagers report negative feelings about high school according to a recent study by the Yale Center for Emotional Intelligence and the Yale Child Study Center … yikes!
At Acceleration Academies, we work with high schoolers every day who are struggling with traditional school or seeking alternative paths and even we were honestly surprised by how high that number is. The reality is that many teens are struggling with high school for a variety of reasons including boredom, overwhelm, stress, bullying, lack of support and an inability to meet time commitments, just to name a few.
About 7,000 American teens dropout of high school every day, and countless others consider it. But the hard truth is that dropping out of high school comes with many consequences. LIke it or not, high school is incredibly important for many reasons.
Here are 5 common reasons we hear young people give for wanting to drop out of high school and what we have to say about them:
No. 1: I'll just get my GED.
Did you know that only 30% of white high school dropouts go on to receive their GED? The number is even lower for other races; 20% for the black population and 10% for the hispanic population. Getting a GED is not as easy as you may think; in fact, the exam is widely considered to be very challenging. It's also pricey. Not only will you be on the hook for any test prep, but you'll also have to pay to take the exam itself, which usually runs about $120.
Even if you are able to receive your GED credential, GED recipients face stigmas from prospective employers and have limited career opportunities compared to high school graduates.
➡️ Check out our interactive GED v. High School Diploma guide here to learn more and see what's right for you.
No. 2: High school is dumb. There's no way this is important.
Even if you feel like the high school experience is dumb or unimportant, we can assure you that a high school diploma is incredibly important. So much so that we designed a different high school experience for people just like you.
➡️ 7 reasons why a high school diploma is important. Spoiler alert: it has a lot to do with creating better opportunities for the future and building your self-worth.
No. 3: I'm young. Dropping out won't impact my future success.
While it's true that you're young and you have your whole life ahead of you, one of the most measurable benefits of a high school diploma is your future earning potential. In fact, high school graduates earn more than $500,000 more during their lifetime compared to those without a diploma.
In addition, high school is a critical time to build self-confidence and explore career possibilities that lay the groundwork for your future success.
➡️ Get back on track now and pave the way for your future.
No. 4: High school is too hard. I can't do it.
Think again! High school is challenging but we firmly believe that every young person is worthy and capable of graduating and receiving their high school diploma. While traditional high school usually means long days in a classroom and balancing multiple classes at once, we take a different approach. We've designed a unique model that allows students to focus on one class at a time. Best of all? You can work on your courses year-round at one of our comfortable campus locations surrounded by the personalized support you need to be successful or at home or anywhere you have access to wifi.
No. 5: I don't feel like I belong.
First things first, we are sorry you feel this way. High school is a notoriously difficult time. In 2022, 22% of high school students reported being bullied at school. This figure does not account for bullying outside of school or on social media. Even if you're not a victim of bullying yourself, the presence of bullying in schools creates an unsafe and scary environment for many students. But it doesn't have to be this way. We are committed to creating a safe space for all students, free of judgment, bullying, racism, sexism, homophobia or any other form of discrimination.
➡️ Hear what one of our students had to say about bullying.
We've had the pleasure of supporting thousands of young people on their journey toward a high school diploma. Many of them were in your exact same shoes: wondering whether or not a high school diploma was worth it, or even possible for them. Our approach to high school is simple but unique: no more crowded classrooms, overwhelming schedules or social dynamics to keep up with. Say yes to more support, personalization and flexibility. Join the movement to flexible education today.