SLAA Grad Antony Spence Reclaims Hope, Plans for College
April 5, 2022 | Jeffrey Good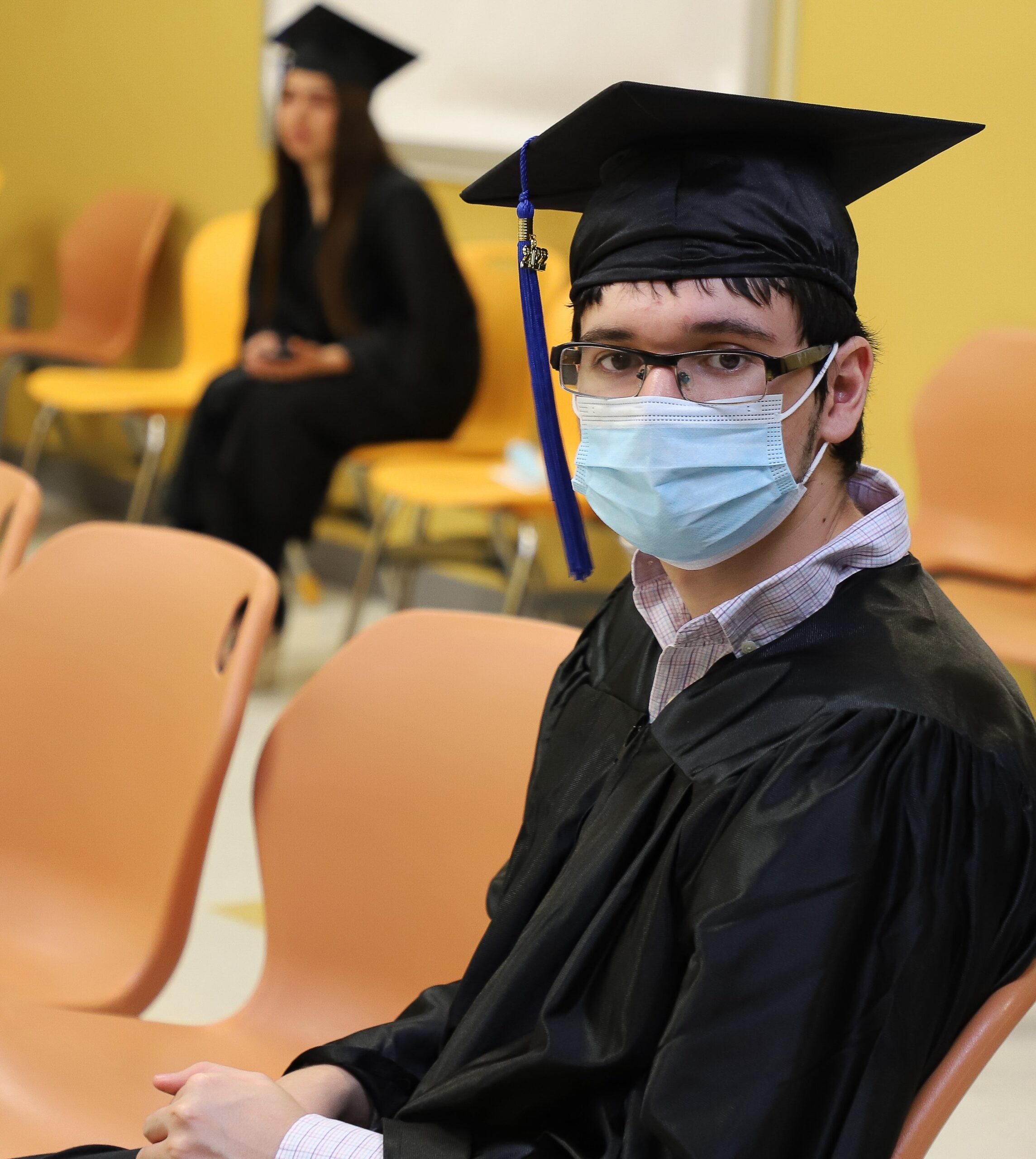 For Antony Spence, the Covid pandemic couldn't have come at a worse time. He was already losing ground in high school, falling behind in his studies and feeling socially ill at ease.
When schools closed and he found himself cooped up at home, his spirits sagged even further. He dropped out.
"I was just at such a hopeless point," said Antony. "I didn't care about my education. I felt bored all the time, didn't know what I would do with my life. I just felt so incomplete — and the pandemic made me feel that even more."
After leaving behind a traditional in-person high school and an all-virtual academy, Antony found his way to St. Lucie Acceleration Academies. The blend of in-person support and a flexible, one-course-at-a-time online curriculum lit a fire under his high school journey.
"Finally, I was excited to be at school again," said Antony. "I decided to come back and give myself another chance — and here I am a graduate."
Antony credits ESE coach Dave Caso with helping him get back on track and stay there. When Antony would get bogged down in a challenging subject or struggle with his own motivation, Mr. C was right there, both on-campus and via Zoom.
"Mr. Caso has been really helpful, kind and supportive," said Antony "He's a big help, motivating me get to where I am now."
For a time, Antony thought he might abandon high school and settle for a GED. But after successfully completing course after course and preparing for the recent commencement , he declared, "I really want to get a diploma."
He's planning to go to college, perhaps to study video game design. As he wrapped up his journey at SLAA, he said he's grateful for the opportunity he found there.
"Acceleration Academies' way of teaching was definitely helpful for me," he said. "My favorite part is that you're on your own pace."