Talea Washington: 'I'm Improving Every Day'
September 29, 2023 | Jeffrey Good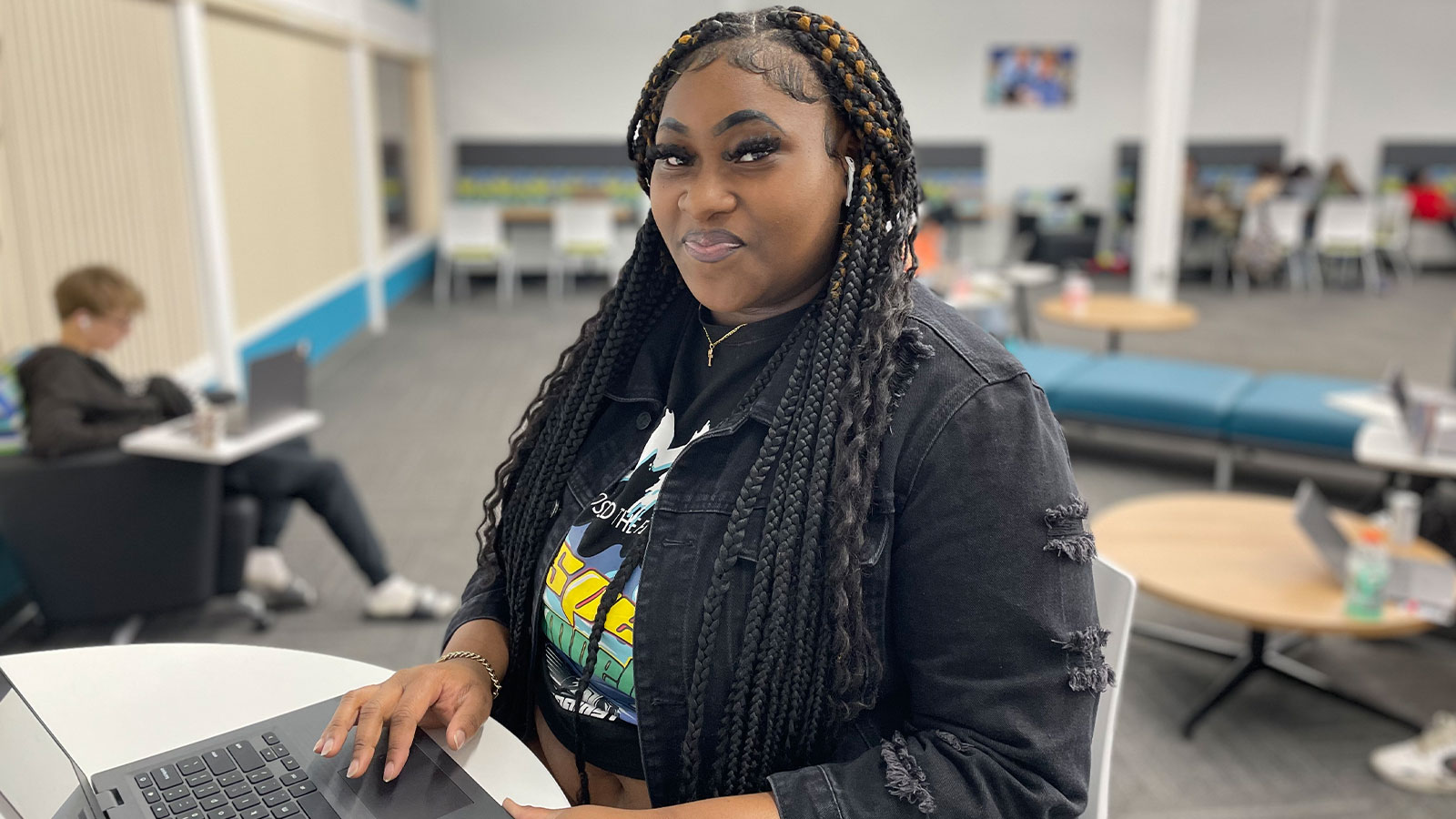 At her old high school in Belleview, Florida, Talea Washington got tired of less-serious students getting in the way of her goals. While Talea wanted to buckle down and learn, too many of her classmates were goofing off — to the point where teachers would sometimes just cancel the class.
"They're like, 'That's it for the day,' " she recalls. "I'm like, 'We just started!' "
After moving to Marion County in northern central Florida as a senior, Talea wanted to find a different kind of learning environment. She learned about Marion County Acceleration Academies (MCAA), where a personalized curriculum allows students to learn in a relaxed but studious environment.
In addition to catering to Talea's earnest attitude about learning, MCAA's approach also allowed her to make up ground she lost during a protracted spell of ill health that found her cycling in and out of the hospital.
It proved to be just what Talea needed. Day after day, she arrives at the campus, bright-eyed and ready to study. While a self-motivated learner, she also appreciates the one-on-one support — both academic and personal — provided by educators.
"All the staff here is very nice and sweet," she says.
She cites in particular ESE coach Annette Maldonado-Garcia and math coach Robert Boulais.
"Ms. Garcia makes you feel like you're one of her own kids," she says, noting that Garcia makes herself available to help even after the school day has officially ended. And Boulais makes a challenging subject accessible and fun. "He'll sit there and help you work out the problem until you get it. Plus, he's funny. He likes making jokes."
There was a time when Talea was afraid she wasn't going to graduate. But now she feels like she's well on her way to earning her diploma and going on to college to become a nurse.
"I'm improving every day."
Marion County Acceleration Academies accepts new students on a rolling basis. For more information, check out the academy web page and fill out an online enrollment form.