Twins Find Support They Need at LAA: 'It's Like Magic'
May 1, 2023 | Jeffrey Good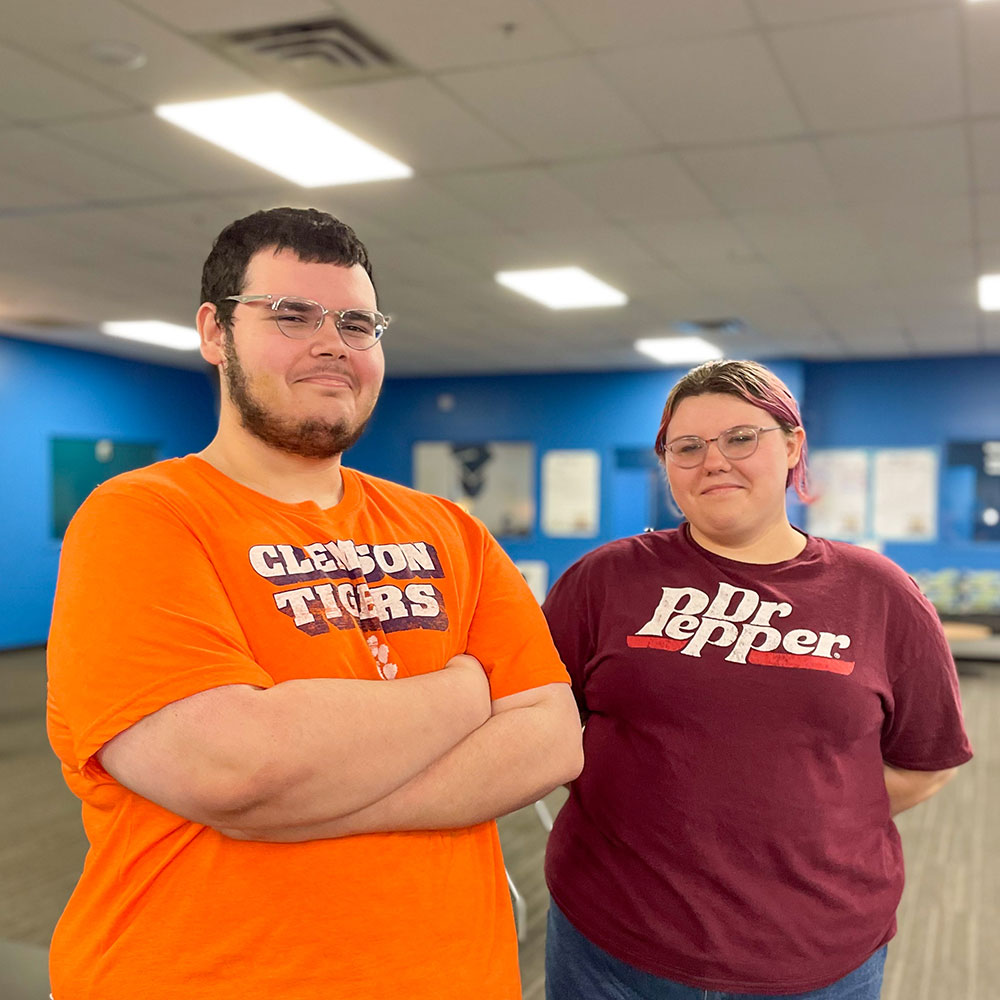 Twin siblings Michael and Catherine Gorey have been at Lowcountry Acceleration Academy since the day it opened in 2021, and they've felt at home ever since.
"There are teachers willing to help you out, you just need to find the right people," Michael says as his sister smiles and nods in agreement. "The right people are in this school."
For the Gorey twins, school didn't always feel so welcoming. When their family moved from New Jersey to South Carolina, they initially enrolled in traditional public school — and found neither the academic support nor social comfort they needed.
"I was getting bullied a lot because I was a big kid. People would call me ugly, they would call me fat. It got to me mentally," says Michael. He asked teachers for help, but they offered none.
He and his sister switched to learning from home through an online school. While that removed the social toxins, it also stripped away the opportunity to get one-on-one support in their classwork, especially in challenging subjects like math.
"They don't actually have teachers unless you pay like $8 million," quips Catherine.
The twins disengaged from their coursework and found themselves adrift. But then their mother learned about a new school offering a non-traditional path through high school with a calm learning environment and as much personalized support — both academic and social/emotional — as they needed.
"She said this is the best thing I can do for you," Michael recalls. " 'If you don't get your education, I don't know where you're going to be.' "
From the moment they enrolled at LAA, educators welcomed them and other students — who are called "graduation candidates" to remind them of their goals — accepted them.
English coach Bria Burke-Koskela gave Michael not just academic pointers but also showed a deep interest in him as a person. "She went above and beyond for me," he says. "She makes me feel like I'm important, I'm not just another number or name in the system — that I was a priority."
For Catherine, math coach Sarah Aquino proved a knight in shining numbers.
"I hate math, I'll start with that," Catherine says. "I literally sat with Ms. Sarah every day. She would get her little pieces of paper and actually do the math with me in a way that I could understand."
Her brother chimes in, "It's like magic."
Lowcountry Acceleration Academy accepts new students on a rolling basis. For more information, check out the academy web page and fill out an online enrollment form.