VaShon Evans-Barnwell: Setting an Example
September 8, 2022 | Jeffrey Good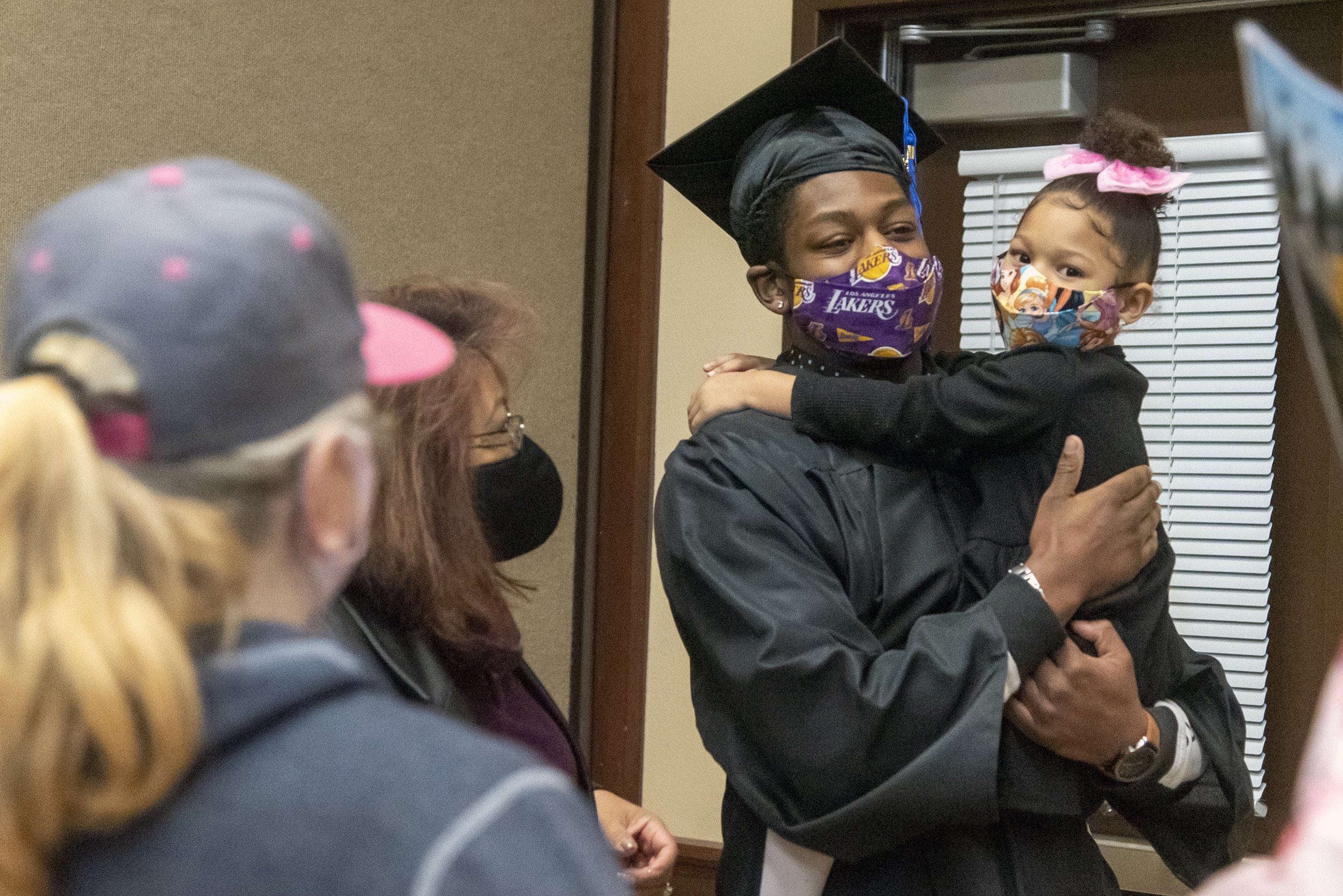 For 4 years, VaShon Evans-Barnwell showed up at high school, making an appearance and going through the motions — but not much more. When it came time to join his classmates at graduation in 2019, he didn't have enough credits to stride across the stage and claim his diploma.
"I didn't have the drive to finish," VaShon acknowledges. "I showed up, I was there, but I didn't do anything."
VaShon had become the father of a baby girl during his junior year. He was working at McDonald's to pay the bills. After dropping out, he got a job loading freight at a warehouse, improving his hourly wage from $12.50 to $15 and moving from part- to full-time.
For a while, he thought, "I'm good. Everybody says you can make a lot of money without having a high school diploma so I was going that route."
But then he suffered a back injury and broke his hand. "My body was breaking down. It was like if I break another bone, I'm out of work and then what am I going to do?" He started looking for other jobs, ones that might allow him to use his brain instead of just his brawn. But again and again, he learned those doors wouldn't open without a high school diploma.
"It was definitely the lack of a diploma that was holding me back."
Then he learned about Bethel Acceleration Academies, where flexible scheduling and a personalized path to a diploma offered a second chance. He decided to grab it. And while teachers at his old school might have allowed him to slack off, he soon learned that the coaches at BAA would not.
"They were pushing, man, hitting me up every day," he says. And when he'd lose sight of his goal, they would remind him. " 'Hey, your diploma. Remember.' "
Graduation candidate advocate Steve Shamburger pushed in a caring but firm way, never shying from the tough conversations. At one point, Shamburger said, "I don't want to waste my energy if you're not doing your part."
That got VaShon's attention. He laughs when describing his reaction. "I'm young," says the now 20-year-old. "I was annoyed but I understood it was for a greater purpose. He really wanted me to succeed."
And succeed he did, celebrating with family, friends and educators at commencement as he held up the diploma he had worked so hard to earn.
He's making plans to build a career in marketing, engineering or accounting. He's well-spoken, good with numbers and has moved into a supervisory role at his job. "I'm learning my leadership skills now here at the warehouse, and I want to transfer those leadership skills to something more professional."
He's got a new baby boy and hopes his example of pushing through adversity to earn his diploma will set a good example for Zyaire Tremaine and his older sister, Jaylynn. "I've got to do it for them, make sure they have a good role model."