WAA Graduation: 'You Don't Have to Settle for Less'
October 31, 2023 | Jeffrey Good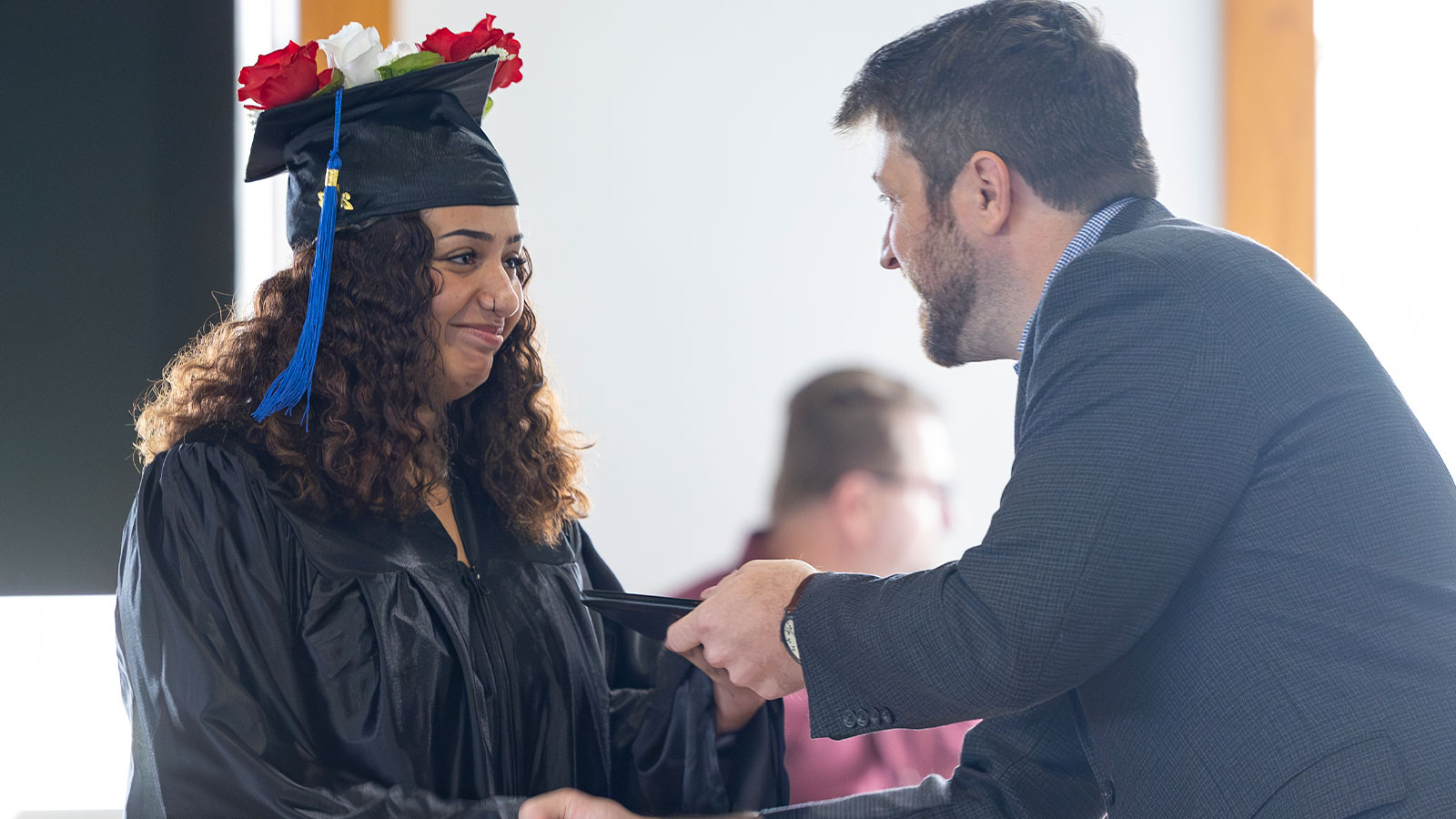 Bethany Leggio looked out at her fellow members of the Wichita Acceleration Academies Class of 2023, at the family members and friends who had supported them on an often-arduous journey, at the educators who had never let them give up.
"I'm here to show everybody that no matter what you go through, you can succeed," Bethany said. "You don't have to be a statistic, you don't have to settle for less. You can do what you want to do."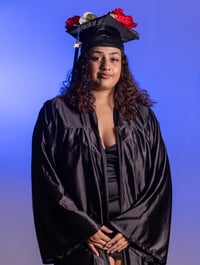 Bethany's words rang through the Wichita Boathouse and into the hearts of all those assembled there. This day, their achievement, had been a long time coming.
It stood, WAA Director Chris Turner told the grads, as evidence of their determination. "This ceremony today was prepared to celebrate each of you, but the ceremony is about more than the caps and gowns and pictures. It's a recognition of your incredible fortitude — in spite of great adversity.
"Accomplishments like this are not a sudden act," he continued. "They don't happen overnight. They're an accumulation of many smaller successes — a series of choices over many years — that led you here. There were days, I know, that you did not want to come to school, but you did anyway. And there were days when you felt unprepared to pass a test, but you did anyway. There were days when it may have felt like the world didn't want to see you succeed, but you did anyway.
"It took tremendous courage and confidence to get where you are now. And in doing so – every one of you is an inspiration to us," he said. "Thank you for that."
The commencement celebrated the achievement of 19 graduates, many of whom might once have thought a diploma out of reach. Bethany spoke for many in describing the challenges she faced, and the way caring educators and family members had helped them push through.
"You know, I've thought about this day since my first day of high school," she said. "Freshman year it was just a maybe; sophomore year after my brother passed, it beame a yes. I'm going to do this for my brother."
"Nobody was expecting me to graduate until I came to Acceleration Academy," she continued. "It was a surprise that I made it through middle school, let alone could anyone have guessed that I'd be walking this stage a year early. I didn't have my mom or dad helping me with my homework; my only luxury was the support system I had at school."
"Supportive teachers and counselors set on seeing me succeed, and family and friends that pushed me to do my best" she said. She gazed with appreciation at those who had stood by her through the many hard times, saying they "are the people I've been trying to make damn proud my whole life — and this is just the start."
Here are images from graduation day by photojournalist Travis Heying.